Soft Ghost Necklace with Slow Color Change LED Lights <img src=graphics/00000001/sfnt/OOS-tn.jpg>
Code: LEDGHOST_NECKLACE
---
---
Volume Price Table
Quantity
Price
1-5
$3.69
6-11
$2.99
12-24
$1.99
25-99
$1.94
100-191
$1.89
192-287
$1.84
288+
$1.79
---
Product Description
•••••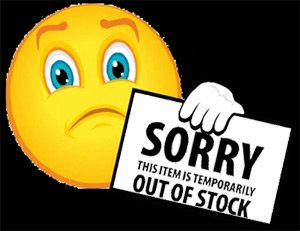 PLEASE NOTE: This Item is Currently OUT OF STOCK! For more Information on Optional Products, Please Contact our Blinkeez.com Customer Service Care Line at (800) 545-2147 or Contact Us on the Web at our CONTACT US PAGE HERE or Via Live Help Line for Available Options or to be notified when this item is Back In stock! Sorry for Any Inconvenience!
NEW! C@@L Soft Ghost Necklace with Slow Color Change LED Lights

Soft Ghost Necklace with Slow Color Change Lights are the cutest ghost necklaces this side of the netherworld. Great for Halloween! or Any Night Time Event! The adorable smile on this awesome Light Up Necklace will be all the rage this Halloween. Each soft Ghost is attached to a black bead necklace. Give them out at your party, as treats or as part of your Halloween costume! Add some Spooky Fun to Your Halloween or Event with this Super Groovy Flashing LED Ghost Bead Necklaces!

This Item is Great for all Ages!

To Activate your Soft Ghost Necklace, press the button on the bottom of the ghost. Choose from a flashing of all LEDs, a slow transition through every color, a still glowing light or blinking jade, red or blue.

Dimensions:
Height: 4.0 in.
Width: 3.0 in.
Necklace: 30 in.

LED Colors: Rainbow

Batteries: Light Up Soft Ghost Necklace include (3) replaceable AG3 Batteries.

Packaging: Individually wrapped, poly bag - 12 pieces per bag- 144 pieces per carton.